In the world of online gaming, Fall Guys has captured the hearts of players with its whimsical characters and hilarious gameplay. And what better way to celebrate the game than by unboxing some adorable Fall Guys plushies? Unboxing videos have become a popular trend on the internet, and today, I had the opportunity to experience one firsthand. In this surprise mystery unboxing, we dive into the excitement and cuteness that comes with unwrapping these lovable toys. So join us as we explore the contents of the box and share our thoughts on these delightful Fall Guys plushies.
A Variety of Characters:
As we begin exploring the box, we discover a range of characters to choose from. The packaging gives us a sneak peek of the different sizes available, including eight-inch, twelve-inch, and eighteen-inch plushies. Each size comes with its own unique charm, making it difficult to pick just one favorite. From the original pink to the hot dog and the pigeon, there's a Fall Guys plushie to suit every fan's taste.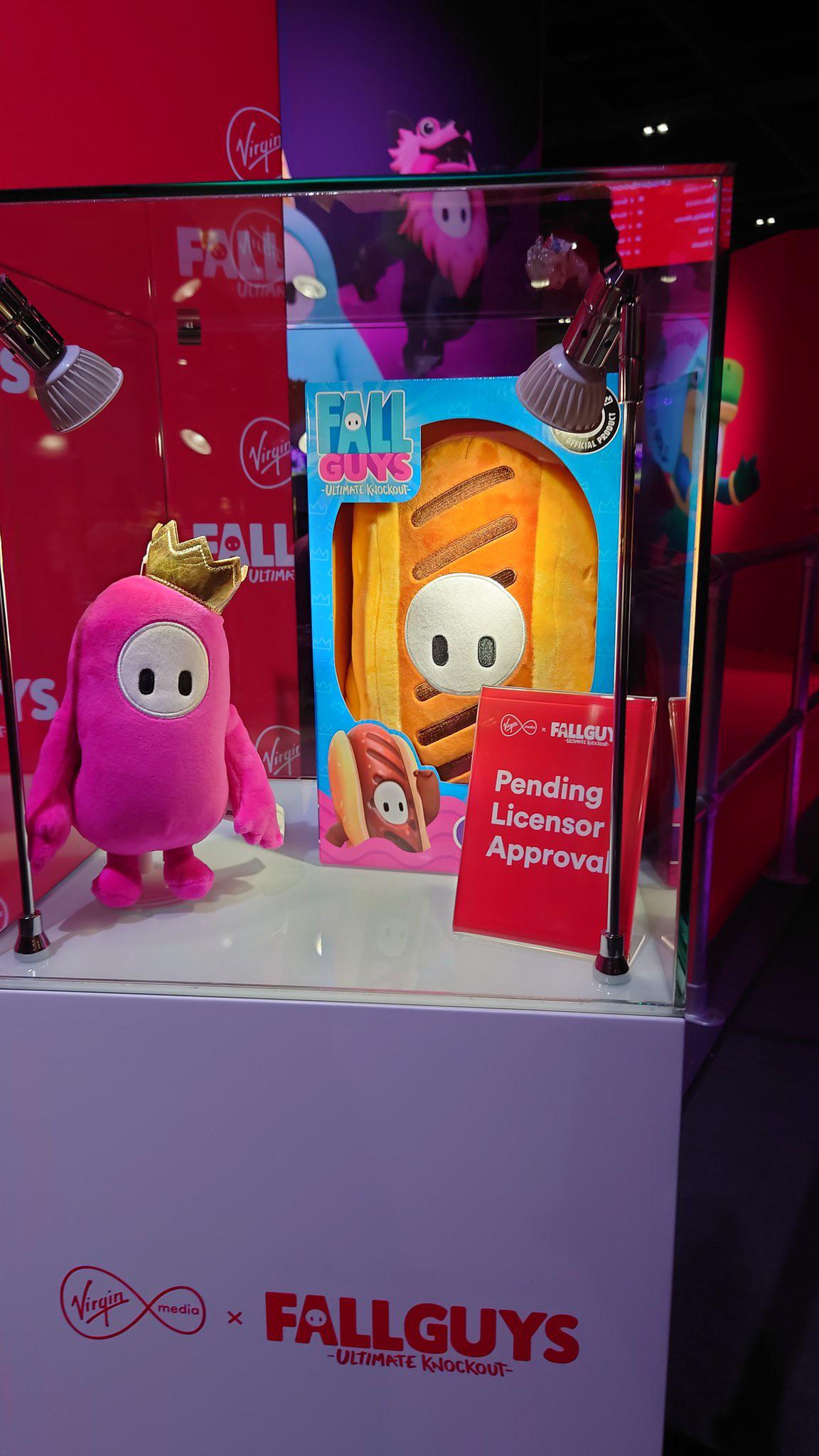 Quality and Design:
One aspect that immediately stands out is the quality and design of these plushies. While they may feel firm to the touch, they also possess a softness that makes them perfect for cuddling. Moose Toys has done an excellent job in creating sturdy and durable plushies that can withstand playful interactions. The attention to detail in capturing the essence of the Fall Guys characters is commendable, and it's evident that these plushies are made with love and care.
Unwrapping the Joy:
As we peel away layers of wrapping paper and pop bubbles of excitement, we can't help but appreciate the thought put into the packaging. Moose Toys has provided a truly engaging unboxing experience, ensuring that each surprise is met with delight. While the abundance of packaging may seem excessive, it adds to the anticipation and fun of revealing each plushie.
The Fall Guys Connection:
For fans of the game, these plushies serve as a tangible connection to the virtual world of Fall Guys. The ability to recreate hilarious moments from the game in real life is both entertaining and endearing. Whether it's racing to the finish line or playfully shoving each other, these plushies bring the whimsy and joy of Fall Guys into the physical realm.
In this unboxing adventure, we've discovered the magic and charm of Fall Guys plushies. From the moment of surprise to the satisfaction of holding these adorable characters in our hands, the experience has been nothing short of delightful. Moose Toys has created a range of high-quality plushies that capture the essence of Fall Guys and offer fans a chance to bring the game to life. Whether you're a die-hard Fall Guys enthusiast or simply appreciate cute and cuddly toys, these plushies are sure to bring a smile to your face. So, why not dive into the world of Fall Guys and add some whimsy to your collection?
Buy here: https://fallguysplush.com/fall-guys-stuffed-toy/
Discover a seamless blend of creativity and functionality as you explore our captivating website technobladestore.com